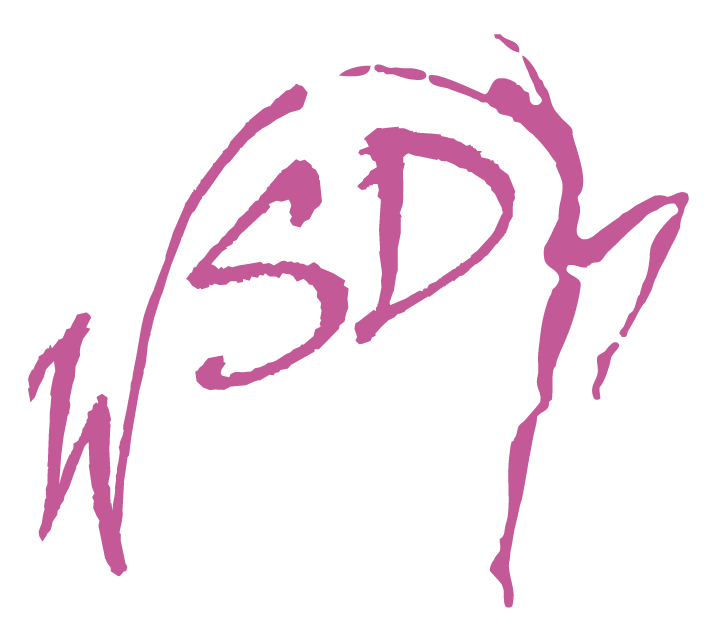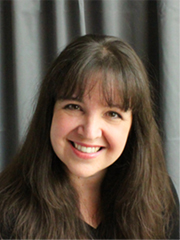 Amanda Klinke Hernandez, Artistic Director
Amanda Klinke Hernandez brought her teaching talents to the Seattle area in 2005 after 10 years of professional teaching and choreography in Illinois and Michigan. In 2008, Amanda took ownership of Wendy's School of Dance in Bothell and rechristened it the Washington School of Dance with the goal of providing superior dance education while supporting the performing arts in the community at large.
Amanda has been trained in ballet, jazz, tap, and modern dance, studying with Carolyn Lubecker, Michelle Holzman, Kathryn Irey and Annie deVuono, and performing with Chicago's Northwest Ballet Ensemble and the University of Michigan's Impact Dance Theater. In 1998 she helped create the Dance Ypsilanti program which used public schools and parks programs to bring creative movement curriculum to hundreds of students in Southeast Michigan.
Amanda believes in the power of arts education to change lives, and is committed to providing a positive, uplifting dance experience for every child.
Sharon Riedy, Program and Community Relations Manager
Sharon has been on the faculty of Washington School of Dance since 2009, cultivating a wonderful second family within the WSD community. For the 2019 – 2020 school year, she will be teaching Creative Movement, Pre-Ballet/Tap, Ballet, Pointe, Jazz, and Contemporary. 
Her training started with ballet and folk dance at Immaculate Conception Academy and the Philippine Cultural Center at the age of five. Since then, her training has expanded to include jazz, tap, musical theater, hip hop, and contemporary dance from Los Angeles, Toronto, and Seattle.
Sharon earned a Bachelor of Applied Arts degree in Radio and Television Arts (1998) from Ryerson University, Toronto and a Master of Arts degree in Dance (2000) at York University, Toronto, specializing in Education and Arts Administration. She continues to incorporate new ways of teaching and creating from workshops and intensives she has attended including Sanna Longden's World Dance, PNB's Teachers Seminar in Seattle, and Kaha:wi Dance Theatre's Aboriginal Dance Training in Toronto.
As an educator, she stays up to date on the latest pedagogy to share with her students. Her continuing education includes certifications and training from Marie Walton-Mahon's Progressing Ballet Technique (2018), Anne Green Gilbert's Brain-Compatible Dance (2010), Total Barre™, ZEN•GA™, and STOTT PILATES®. She is currently working on her certification in International Dance Teaching Standards (IDTS) and online teacher training courses from Dance Teacher Web.
Sharon is grateful to have the opportunity to share what she loves and hopes to dance with you at WSD!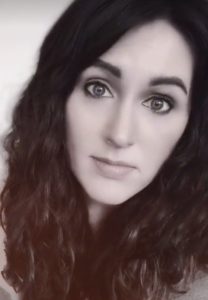 Through a winding journey as a Certified Preschool Educator from 2010-2015, a background in administration, and a love for creative expression, fitness and motherhood; Michaela found a place within WSD at the Snohomish location
as a receptionist as well as an instructor for Grown Up & Me and Creative Movement.
As a previous preschool educator, it is her hope to provide a natural and comfortable space for students to move confidently while learning through active, engaged and meaningful experiences.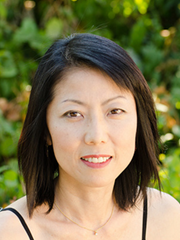 Mari received her early training at Makie Naoi Ballet School. During her Ballet studies, Mari was accepted to a prestigious performing arts academy in Tokyo where she studied acting, theater and majored in dance. After leaving the performing arts academy she joined Nakura Kayoko Jazz Dance Company performing as a dancer with several well-known artists, on the stage, in concerts and on television. She went on to meet Kazco Takamoto and was a founding member of the modern dance company Dance Venus. While a member of Dance Venus she performed at several Concurso De Dance and professionally on stage and television. Continuing her studies in modern dance's Martha Graham technique, Mari travelled to Germany to study with the Wurzberg Dance Theater, where she also performed. Mari moved to Pensacola Florida where she became active with Ballet and Modern dance with Kaleidoscope under the famed Dorothy Lister. While with Kaleidoscope and Ballet Pensacola she performed Lester Horton and Martha Graham inspired pieces. Mari went on to form SWERVE, a modern dance company that toured throughout the south. Returning to Japan, she was the sole dance contractor for all Naval Forces Japan Morale Welfare and Recreation. Since moving to Seattle, Washington, Mari has studied ballet under Elaine Bauer. Mari teaches and continues to choreograph for local dance studios and has choreographed and performed with a collaboration of local Seattle dancers in the Converge Dance festival, Northwest Children's Festival and in a Seattle Dancers Collaboration "Standing in the Storm." When in Japan, Mari continues to perform with Dance Venus and has produced shows for visiting dancers from the United States. She has an undying passion for dance and loves bringing that passion to her students.
Megan Ess, a Seattle native, is a graduate of the University of Washington with a BA degree with a major in dance and a BS degree with a major in biology. She began her training at Wendy's School of Dance, now Washington School of Dance, and was an active member of their dance company for five years. She is currently faculty at Washington School of Dance, teaching creative dance, pre-ballet, tap, ballet, jazz, modern and contemporary.
Megan has attended festivals and workshops in New York and Maine working with choreographers such as Doug Varone, Kate Weare, and Kendra Portier among others. 
She spends her time performing, working, teaching, and creating work in the greater Seattle area.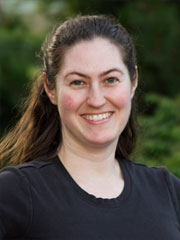 Heather was raised all over the West Coast and then spent her college years in the Southeastern United States. Her dance training started when she was three years old and she's been fortune enough to have worked with a number of instructors in six different states. She has trained in Jazz, Ballet, Pointe, Tap, Modern, and Hip Hop while also taking Master Classes in a variety of other styles.
Heather started teaching in high school and continued by teaching jazz and choreographing 9 musicals at Tusculum College in Tennessee. Two years later she received a Master's in Biology at Eastern Kentucky University and was also a dancer and choreographer for the EKU Dance Theatre where she received 2 best Choreography awards. She has always had a deep love for dance and animals but hasn't found a job that combines the two passions. After a couple of moves and working as a zookeeper for a number of years, she started working part time as a Veterinary Assistant and was able to return to teaching dance. She has been with WSD since 2009 and loves working with the variety of students and classes. Her passion is exposing her students to a variety of dance styles and helping them excel at the style they love most.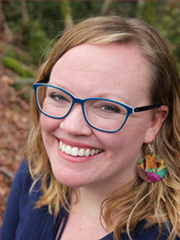 Catie began dancing at a young age and was trained in contemporary, jazz, tap, ballet, and hip-hop. She performed with the award-winning Dance Studio of Fresno for five years and has also performed as a guest artist for the Miss California Pageant, the Central California Dance Conference, and other benefits throughout California. Catie enjoyed teaching for several years at The Dance Studio of Fresno as well as The Dance Company in Kingsburg. She was also a member of the contemporary dance company, Altered Modalities, for six years. When she is not teaching at WSD, Catie works as an art therapist/child and family therapist.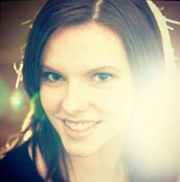 Caitlyn Ingham started dancing at age three and was trained in Ballet, Jazz, Contemporary and Tap, including ballet training through the American Ballet Theatre National Training Curriculum. She studied with Trista kite Federspiel and Stephanie Foz Zurinsky and members of the WSD Faculty. She has extensive competition experience in the Jazz and Contemporary styles, and has created her own choreography for WSD's Inspire Program. When she's not teaching she enjoys hiking, playing sports, and reading. Having previously been a student at the Washington School of Dance, she is thrilled to return as an instructor for the 2019-2020 dance season.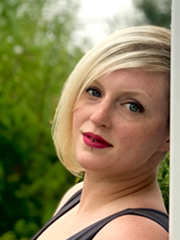 Thera Langham Knapp found her love for the performing arts at the young age of three when she took her first steps into the dance studio. In her early years she found joy in studying dance as well as studying theater and fine arts at the Bemis School of Art in Colorado Springs, Colorado. In 1998 she relocated to Washington where she continued her dance education at Olympic Ballet School with her main focus in classical ballet, contemporary, and modern dance. Thera performed many seasons with Olympic Ballet Theater including annual productions of The Nutcracker as well as Giselle, Peter and the Wolf, and many other classical and contemporary works.
During and after her years at Olympic Ballet, Thera studied a large variety of dance styles locally and nationally and performed on stages all over seattle. In addition to ballet, contemporary, and modern her training includes work in musical theater, hip hop, jazz, tap, lyrical, belly dancing and more. Over the past 12 years she has been sharing her love for the performing arts by choreographing and teaching dance throughout the greater Seattle area, and in recent years she has been teaching dance and drama while directing and producing musical theater productions with local non-profit Dandylyon Drama. She is happy to be sharing her knowledge and love for dance to the students at WSD.
When not teaching, Thera spends her time raising two kiddos, exploring nature with her family and creating art whenever and wherever she can.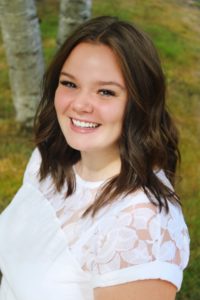 At the young age of three, Taylor King discovered her love for dance in the styles of Ballet and Tap. Just a few years later. Taylor transferred to Washington School of Dance where she continued her dance education under Amanda Klinke Hernandez, Sharon Riedy, Annie DeVuono, and many more. Throughout her 12 years as a student at WSD, Taylor has has had the privilege to study Ballet, Pointe, Contemporary, Jazz, and Hip Hop. During the 2018-19 dance season, Taylor received the opportunity to substitute for many classes at WSD, ranging from creative movement and Pre-Ballet/Tap to Jazz and Contemporary. In July Taylor assisted with the "Fairytales" summer camp before she would go on to teach the "Around the World" camp in August at the Bothell studio. This upcoming year she plans to finish her Senior year at North Creek High school and attend The University of Washington in 2020 in pursuit of a degree in Primary & Special education. Taylor could not be more thrilled to be sharing her love for dance this year with students at the Snohomish studio.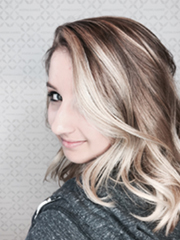 Molly Mulholland started dancing at the age of two and instantly found her passion. Since then, Molly has studied many different styles of dance, including jazz, ballet, pointe, hip hop, contemporary, and musical theater. After many years of taking classes at Washington School of Dance, Molly began teaching at the age of 17. Since graduating high school in 2015, Molly attended the University of Nevada Las Vegas in pursuit of a Bachelors in Fine Arts in Dance Performance and Choreography. At UNLV, Molly was able to study ballet, modern, jazz, and choreography. Shed also was able to take many stage production classes learning about lighting, stage managing, and staging of dances. In 2017, Molly was able to attend Kiel, Germany to dance for the Kiel Festival for Gymnastics and Dance. There, she took classes from world-renowned choreographers and was able to perform throughout the week. Molly is now back in the Seattle area and is enjoying her time spreading her love for dance.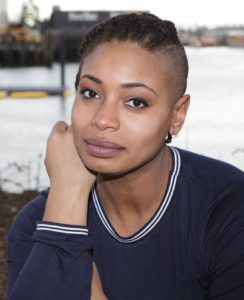 Noelle Price is contemporary creator originally from Detroit MI. Price received her Bachelor of Arts in Dance from Western Michigan University (WMU) in Kalamazoo MI where she established the Art for Change Scholarship through the Black Arts and Cultural Center, and developed thePLATFORM, an annual show presenting community art works.
Since relocating to Seattle WA in 2015, Noelle has performed with Karin Stevens Dance Company 2016-17, set work in festivals Full Tilt (Evoke Productions), Men in Dance Adjudicating Showcase, Tint Dance Festival and performed for the 2018 premier of Beautiful Carcass, a Maya Soto and Nico Tower collaborative project among other things. Price self-produced an evening length work titled An Ode to Marlin and wrote/performed her first one women play Death and Other Rude things both in 2016. 2019 her evening length work Remember Me Young received a Seattle Dance Crush Award for its commitment to advocacy. 
 Noelle currently finds fulfillment as the founder and Artist Director of PRICEarts (www.pricearts.co) a multidisciplinary arts organization, in addition to teaching at eXitSPACE School of Dance (Seattle WA) and Washington School of Dance (Bothell WA)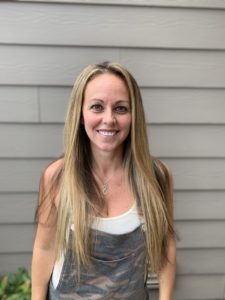 Shauna Rice grew up in Southern California and moved to Seattle in 2014. She began dancing at age 3 and started teaching when she was 16.  At age 19 she started her professional dance career and had the opportunity to dance for Disney, Universal Studios, LADanceForce Conventions, Nascar, Sony and Royal Caribbean Cruise Lines.  Her most exciting gig was as a back-up dancer for the Godfather of Soul, Mr. James Brown.   She toured the world with him in 2006 and had the experience of a lifetime!  Her dancing career has taken her to over 40 countries world-wide and is so thankful for all the opportunities she has been able to experience.  But she always finds her way back into the studio and realized her true passion is teaching kids of all ages.  She hopes to instill the love of dance in each one of them and encourages them to reach their full potential and follow any dreams they may have.    Shauna is known for her energetic & bubbly personality and brings that into all her classes she teaches.  She expects a lot from her students but always in a positive encouraging way.  She is excited to join the WSD family and looks forward to the coming teaching year!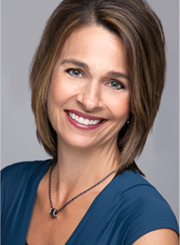 Wendy Tacey is wife & mom of two daughters and is the Author & Founder of the GLOSS for Girls Curriculum as well as the newly formed "Beyond GLOSS" Ministry and Discipleship classes for girls in grades 7-12. Wendy is a graduate of the University of Washington Dance Program and spent 20 years in the dance business as Founder and Artistic Director of Wendy's School of Dance in Bothell, now renamed, Washington School of Dance. WSD was birthed in 1988 in the recreation room of Wendy's childhood home. In 1996 upon the completion of her degree, Wendy formalized the school in Bothell with a following of 70 students. WSD was home to over 250 students when Wendy began seeking an exit strategy from the business in an effort to focus more attention at home.
Wendy was grateful for the gifted teaching and management skills that Amanda Klinke Hernandez brought to WSD in her 3 year employment at Wendy's School of Dance. Upon Wendy's decisions to retire from the business in 2007, Amanda became the perfect candidate to purchase and direct WSD. Through a thoughtful and professional process, Amanda purchased WSD in 2007 and together one year later in 2008, Amanda and Wendy announced Amanda's role as Owner/Director. It was truly a God- orchestrated transition that served both Amanda and Wendy for the new seasons they were about to enter. Amanda has maintained the legacy and vision of WSD with continued growth, excellent staff, performances and programs that benefit dancers of every age.
In the middle of parenting, Wendy's heart was burdened for the grace, poise, body awareness and inner beauty that seemed to be disappearing amongst young girls outside the dance classroom. Wendy was motivated to dig deep into God's Word on the subjects of True Beauty, Value and Worth and discovered that all the years of teaching teens provided the necessary insights into the hearts and needs of young girls that motivated the writing of GLOSS. Wendy desires that girls would discover early the messages of the GLOSS Curriculum and know that they are Treasured and Loved by the One who created them! www.glossforgirls.com