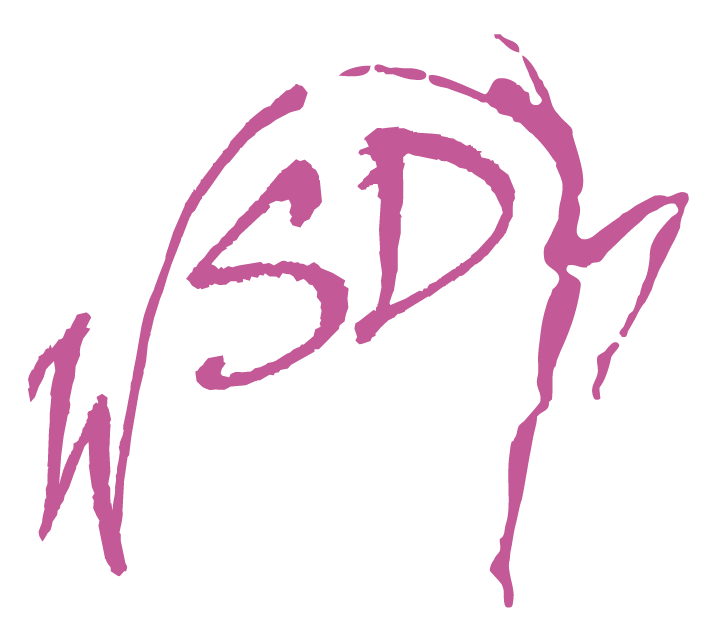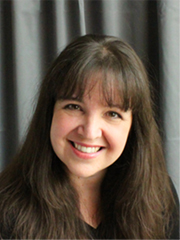 Amanda Klinke Hernandez, Artistic Director
Amanda Klinke Hernandez brought her teaching talents to the Seattle area in 2005 after 10 years of professional teaching and choreography in Illinois and Michigan. In 2008, Amanda took ownership of Wendy's School of Dance in Bothell and rechristened it the Washington School of Dance with the goal of providing superior dance education while supporting the performing arts in the community at large.
Amanda has been trained in ballet, jazz, tap, and modern dance, studying with Carolyn Lubecker, Michelle Holzman, Kathryn Irey and Annie deVuono, and performing with Chicago's Northwest Ballet Ensemble and the University of Michigan's Impact Dance Theater. In 1998 she helped create the Dance Ypsilanti program which used public schools and parks programs to bring creative movement curriculum to hundreds of students in Southeast Michigan.
Amanda believes in the power of arts education to change lives, and is committed to providing a positive, uplifting dance experience for every child.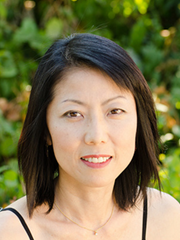 Mari received her early training at Makie Naoi Ballet School. During her Ballet studies, Mari was accepted to a prestigious performing arts academy in Tokyo where she studied acting, theater and majored in dance. After leaving the performing arts academy she joined Nakura Kayoko Jazz Dance Company performing as a dancer with several well-known artists, on the stage, in concerts and on television. She went on to meet Kazco Takamoto and was a founding member of the modern dance company Dance Venus. While a member of Dance Venus she performed at several Concurso De Dance and professionally on stage and television. Continuing her studies in modern dance's Martha Graham technique, Mari travelled to Germany to study with the Wurzberg Dance Theater, where she also performed. Mari moved to Pensacola Florida where she became active with Ballet and Modern dance with Kaleidoscope under the famed Dorothy Lister. While with Kaleidoscope and Ballet Pensacola she performed Lester Horton and Martha Graham inspired pieces. Mari went on to form SWERVE, a modern dance company that toured throughout the south. Returning to Japan, she was the sole dance contractor for all Naval Forces Japan Morale Welfare and Recreation. Since moving to Seattle, Washington, Mari has studied ballet under Elaine Bauer. Mari teaches and continues to choreograph for local dance studios and has choreographed and performed with a collaboration of local Seattle dancers in the Converge Dance festival, Northwest Children's Festival and in a Seattle Dancers Collaboration "Standing in the Storm." When in Japan, Mari continues to perform with Dance Venus and has produced shows for visiting dancers from the United States. She has an undying passion for dance and loves bringing that passion to her students.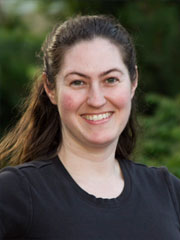 Heather was raised all over the West Coast and then spent her college years in the Southeastern United States. Her dance training started when she was three years old and she's been fortune enough to have worked with a number of instructors in six different states. She has trained in Jazz, Ballet, Pointe, Tap, Modern, and Hip Hop while also taking Master Classes in a variety of other styles.
Heather started teaching in high school and continued by teaching jazz and choreographing 9 musicals at Tusculum College in Tennessee. Two years later she received a Master's in Biology at Eastern Kentucky University and was also a dancer and choreographer for the EKU Dance Theatre where she received 2 best Choreography awards. She has always had a deep love for dance and animals but hasn't found a job that combines the two passions. After a couple of moves and working as a zookeeper for a number of years, she started working part time as a Veterinary Assistant and was able to return to teaching dance. She has been with WSD since 2009 and loves working with the variety of students and classes. Her passion is exposing her students to a variety of dance styles and helping them excel at the style they love most.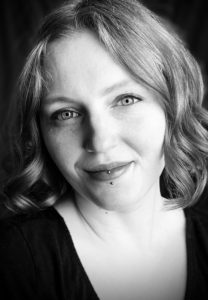 Thera found her love for the performing arts at the young age of three when she took her first steps into the dance studio. Throughout her life she has studied dance as well as theater and fine arts locally and nationally. Her training includes work in classical ballet, contemporary, modern dance, musical theatre, hip hop, jazz, tap, lyrical, belly dance and more. She realized her passion for arts education in her early adult life after spending years struggling through traditional school, while thriving in the arts. Her goal as an educator is to create positive educational experiences for all students through the arts, and to help her students find their passion and grow their artistic skills. 
Over decades as a performer, and her thirteen year career as a teaching artist, Thera has performed, choreographed, produced, directed and set hundreds of pieces and productions on stages all over the greater Seattle area. She is currently in her fifth year teaching with a local non-profit, Dandylyon Drama, her third year teaching with Washington School of Dance, and is an instructor and program director with Seattle non-profit, DASSdance. 
In 2020, she completed writing her first one act musical, "The Tale of Miss Beatrix Potter," which won first place in Dandylyon Drama's New Works Residency Program. Her budding career as a playwright is developing rapidly with a handful of plays and musicals in the works. You can find out more about Thera's creative work as an educator, artist and playwright at www.MissThera.com.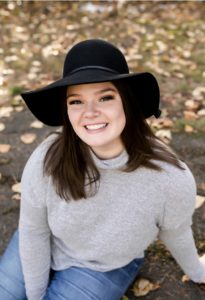 At the young age of three, Taylor King discovered her love for dance in the styles of Ballet and Tap. Just a few years later, Taylor transferred to Washington School of Dance where she continued her dance education under Amanda Klinke Hernandez, Sharon Riedy, Annie DeVuono, and many more. Throughout her 12 years as a student at WSD, Taylor has had the privilege to study Ballet, Pointe, Contemporary, Jazz, and Hip Hop. She is excited to continue to share her passion and love for dance as an instructor at WSD this year.
When Taylor isn't teaching at WSD, you can find her studying and dancing at UW Seattle where she is currently pursuing her B.A. Taylor is proud to be part of the Washington School of Dance family and ecstatic to be dancing with all of our students again this year.