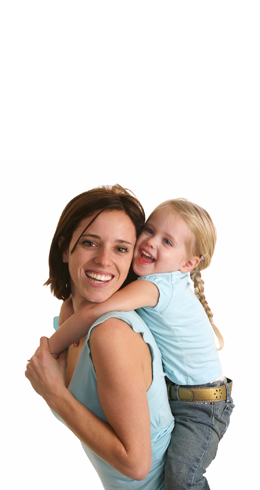 Be a part of your child's dance education with the Grown Up and Me program at the Washington School of Dance. With a parent or loved one close by, Dancers from 18 months to 3 years will learn the basics of classical dance, while engaging in hands-on movement activities essential to the proper development of coordination, musicality and self-confidence. Dancers will explore music and movement, and their Grown Ups will delight in sharing these first steps in dance.
What to Expect From Class
The Grown Up and Me program is a 45 minute class that meets weekly. Each dancing pair should be on the studio dance floor and ready to begin at their scheduled class time. Young students can dance with any of the special Grown Ups in their lives – Moms, Dads, Grandparents and Caregivers can all make great Grown Up and Me partners.
Class begins with both Grown Ups and Dancers exploring the studio space together. Movement concepts will be introduced through dances using props such as scarves and rhythm sticks. Grown Ups and Dancers will work together to explore music with rhythm instruments and song. An obstacle course, folk dance or other group activity will be incorporated in each session. Class will conclude with the positive recognition of each young Dancers accomplishment.
Participation in the Grown Up and Me program requires:
There is no expectation that either the Dancer or the Grown Up have any previous dance experience.
Both Dancers and their Grown Ups should wear simple dance or fitness clothing that is movement friendly along with pink leather ballet shoes or bare feet. Please no dresses or skirts, socks or slippers.
Grown Up and Me classes are offered in 6 week sessions. At the beginning of each session, Dancers and Grown Ups must register for their preferred class day and time.
Tuition for each Grown-Up/Dancer pair is $105.00 per 6 week session. If siblings six-months-old and older attend, they must be registered as a student for half price.
Tuition is non-refundable, but classes missed due to illness or travel can be made up in another weekly class, provided that is within the same 6 week session for which the Grown-Up/Student pair was originally enrolled.
Enrollment limits do apply, so please register early to insure availability in your preferred class. To register click here or stop by at the studio. 
2019 - 2020 Six Week Sessions
Session 1 : September 5, 2019 – October 16, 2019
Session 2 : October 17, 2019 – November 27, 2019
Session 3 : December 2, 2019 – February 2, 2020 (no class December 16 – January 5)
Session 4 : February 3, 2020 – March 15, 2020
Session 5 : March 16, 2020 – April 26, 2020
Session 6 : April 27, 2020 – June 8, 2020 (no class May 25)
We now have two locations. Please select which schedule to browse:
The Grown Up and Me program introduces movement concepts that will help young dancers transition into the independent classes that are a part of WSD's Very Young Dancer Program. VYD classes include Creative Movement and Pre-Ballet/Tap classes for dancers ages 3-6.